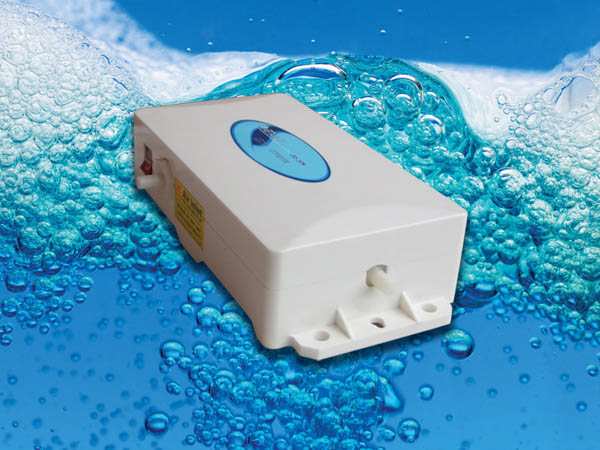 Your Price:
$49.99

Model Number:
ZO-30N


ZO-30N is one of our most basic units used for different applications. It has been used as a functional unit for dish sterilizers and commercial ozone generators for water treatment. We believe that a wider application of this unit could be found by applying it to spas, baths, small pools and anywhere small volume of water sterilizing is necessary. This is a highly integrated corona discharge three in one unit with ozone tube, ozone power and Air Pump in one plastic case.

It is a very compact design but is a very powerful and enduring product.

Specifications
Model Name: ZO-30N

Max. Ozone Output: 100mg/hr without an air dryer
&nbsp&nbsp&nbsp&nbsp&nbsp&nbsp&nbsp&nbsp&nbsp&nbsp&nbsp&nbsp&nbsp&nbsp&nbsp&nbsp&nbsp&nbsp&nbsp&nbsp&nbsp&nbsp&nbsp&nbsp&nbsp&nbsp&nbsp&nbsp&nbsp&nbsp&nbsp&nbsp 200mg/hr with an air dryer

Internal Air Pump Output: 1-2L/Min; 50~60Hz

Wattage: 7 Watts

Internal Air Pump Air Pressure: 3/4psi ( about 0.5 meter deepth of water )

Ozone Generating Method: Corona Discharge (Ozone Tube)

Gas Resource: Ambient Air

Air inlet Dim:6.0 mm

Outlet Dim: 6.0 mm

Power Source: AC110V 60Hz 30-35mA or AC220-240V 50Hz 60-70mA

Body Size: 190mmX100mmX50mm

Net Weight: 500g

Power Cable: 1-1.5m in length

Case: Plastic

CE marked


Accessories Included: 2 sets of hose & diffuser stone

*Notice: 110V 60Hz, 220V 50Hz.
The difference of Hertz will affect the air pump output.

*To users in England and the countries where use UK standard power plugs: We do not have UK standards power plugs. Users in these countries will get products with standard EU power plugs.

Features
1. Low power consumption (7W) with high ozone output.
2. Compact design with built in Air Pump, buy and use instantly.
3. Able to connect with Air Dryer through air inlet.
4. Come up with 2 sets of hoses and diffuser stones.
5. Long life performance.